Cultivating the Farmers' Voice Webinar Series
June 10th - Cli­mate Smart Agri­cul­ture: How Farm­ers are Lead­ing the Way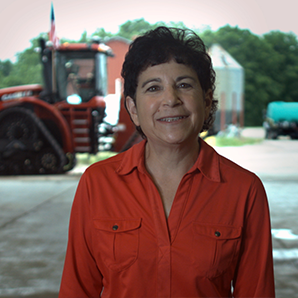 Nan­cy Kavazan­jian
USA (Wis­con­sin)
Nan­cy Kavazan­jian is a Wis­con­sin farmer who helps man­age day-to-day busi­ness mat­ters for a 2000-acre fam­i­ly row crop farm and coun­try ele­va­tor where the empha­sis is on pre­serv­ing soil and man­ag­ing resources in a sus­tain­able man­ner. Kavazan­jian grew up in sub­ur­ban New York. Today she farms in Beaver Dam, Wis­con­sin with her hus­band Charles Ham­mer. Togeth­er they have two grown chil­dren and four grand­chil­dren and are involved in local water­shed and land-use plan­ning ini­tia­tives in their area.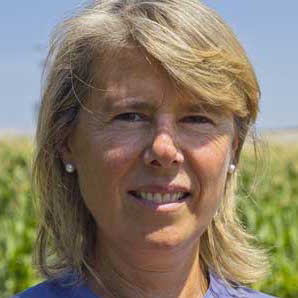 Maria Gabriela Cruz
Portugal
Maria Gabriela Cruz man­ages a 700 hectare farm in Elvas, Por­tu­gal that has been in their fam­i­ly for over 100 years. Grow­ing maize, wheat, bar­ley, green peas and clover, they use no-till or strip-till on the full farm. She has grown biotech maize since 2006. Cruz was the Glob­al Farmer Net­work Kleck­n­er Award win­ner in 2010.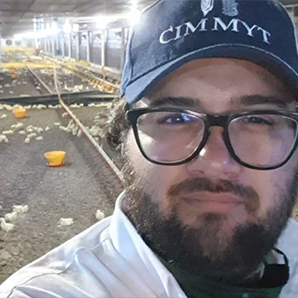 Jose Luis Gon­za­lez Cha­con
Colombia
Jose Luis is a civ­il engi­neer who has come back to work on his fam­i­ly poul­try farm. The farm has 13 sheds that can house more than 500,000 birds at once. There are plans to build new facil­i­ties with more envi­ron­men­tal­ly friend­ly tech­nol­o­gy, using solar ener­gy and water recy­cling meth­ods to keep the com­pa­ny as green as possible.
June 10th, 2021 Session Moderator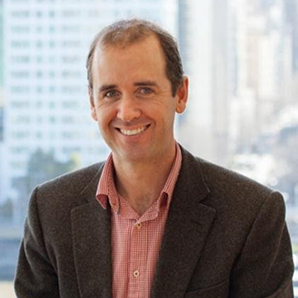 Ben Fargher
Cargill Agricultural Supply Chain North America
Ben Fargher is the Man­ag­ing Direc­tor of Sus­tain­abil­i­ty for the Cargill Agri­cul­tur­al Sup­ply Chain in North Amer­i­ca. In this role he is respon­si­ble for a sus­tain­abil­i­ty port­fo­lio, includ­ing car­bon and water projects, in this part of Cargill's business.

In Novem­ber 2018, Ben moved to the U.S. from Aus­tralia, where he was the Gen­er­al Man­ag­er for cus­tomers, grain orig­i­na­tion and stor­age and han­dling, in the Cargill Aus­tralia grain and oilseed business.
Pri­or to Cargill, Ben worked as the Gen­er­al Man­ag­er of Oper­a­tions for a pub­licly list­ed cot­ton and grain agribusi­ness. He was also pre­vi­ous­ly the Chief Exec­u­tive Offi­cer of the Nation­al Farm­ers' Fed­er­a­tion, the nation­al farm lob­by group in Australia.
Ben, who grew up on a farm in Aus­tralia, has a Bach­e­lor of Agri­cul­tur­al Sci­ence from the Uni­ver­si­ty of Ade­laide and a master's degree in eco­nom­ics from the Uni­ver­si­ty of New England.
Cultivating the Farmers' Voice Webinar Series
Feb 4th, 2021 - Making the Case for Global Trade: Global Farmers Speak Up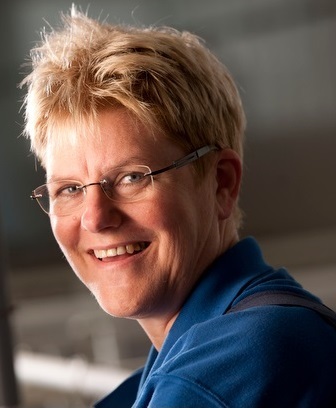 Annechien ten Have-Mellema
The Netherlands
Annechien ten Have-Melle­ma focus­es on inte­grat­ed sus­tain­able agri­cul­ture as part of a fam­i­ly part­ner­ship. The Ten Have farm is a 600-sow far­row-to-fin­ish facil­i­ty near Beer­ta, in the north of The Nether­lands. The farm has a capac­i­ty for about 5,000 wean-to-fin­ish pigs, which are most­ly sold under their own brand and qual­i­fy for two stars in the nation­al wel­fare label Beter Leven.
The farm includes a train­ing and wel­come room, offer­ing great views over part of the fin­ish­ing pig house. The farm has a total area of 250 hectares. Ten of those hectares are used to grow lupins for the own use. The farm also pro­duces win­ter wheat, lucerne, sug­ar beets and corn.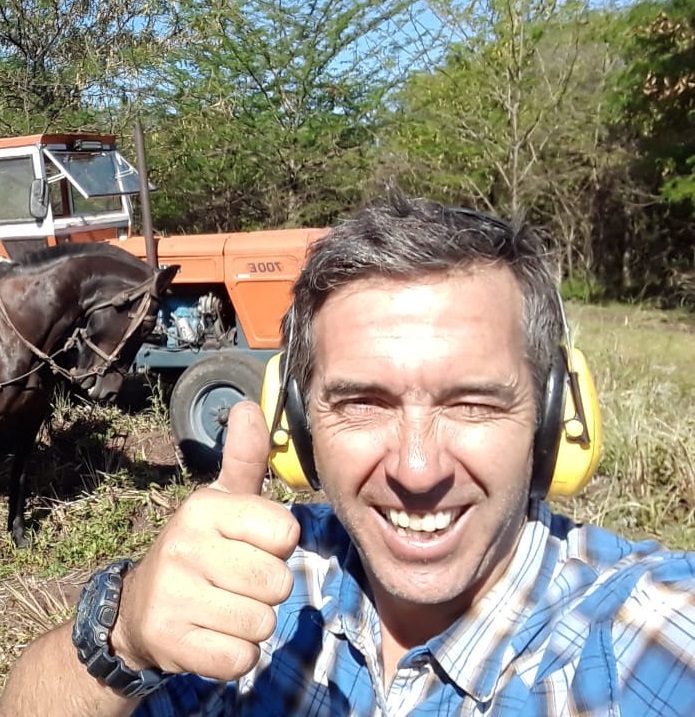 Julio Speroni's farm is locat­ed in the Entre Ríos province of Argenti­na. On 4,500 acres of land, he runs Here­ford and Angus cat­tle on the open range, pro­duc­ing 800 – 850 steers from 1,000 cows. He and his staff are big believ­ers in good ani­mal wel­fare prac­tices. He also plants corn, soy­beans, sorghum and rye grass using no-till techniques.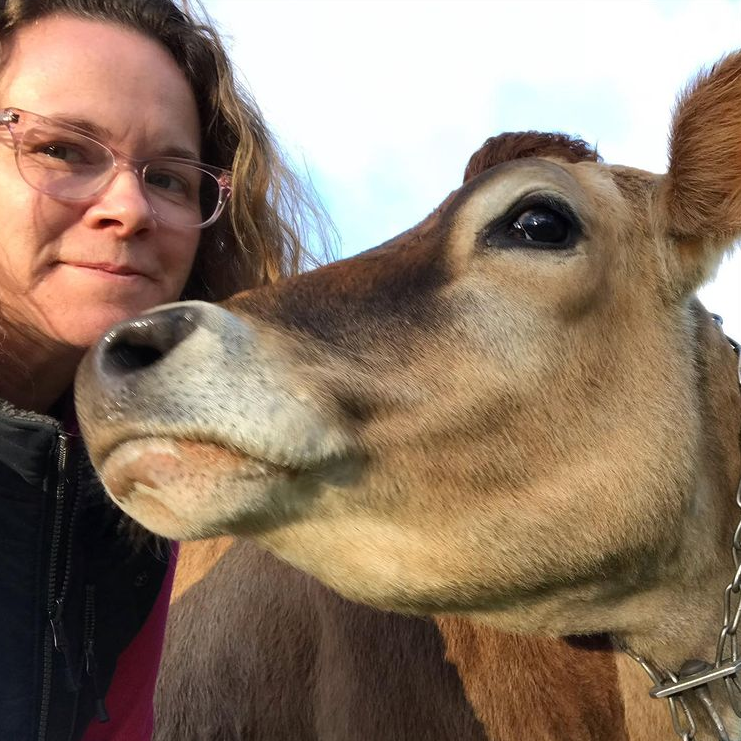 Joanna Lidback
Vermont, USA
Joan­na Lid­back is a dairy farmer, a Chief Finan­cial Offi­cer, a busi­ness con­sul­tant a mom and a wife. She and her hus­band own and oper­ate the Farm at Wheel­er Moun­tain in the North­east King­dom of Ver­mont, USA. It's a 70 cow herd of Hol­steins and Jer­seys. In a tem­per­ate months they graze their cattle.
Joan­na is CFO at ADK Farms, where they take care of over 5,000 dairy cows and stew­ard over 8,000 acres of land. She says with the stark dif­fer­ence in size, the com­mon fac­tor is the impor­tance of tak­ing care of the cows.

Feb 4th, 2021 Session Moderator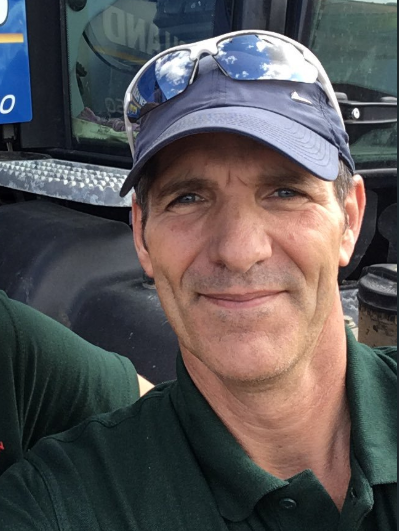 Paul Temple
United Kingdom
Paul Tem­ple farms in the north of Eng­land in the Unit­ed King­dom. The farm includes a beef busi­ness. On the crop side, Paul grows wheat for seed, bar­ley, oilseed rape, vin­ing peas and beans.
This farm is mak­ing the move from con­ven­tion­al tillage to con­ser­va­tion agri­cul­ture. They've added grass leys into the arable rota­tion. Addi­tion­al­ly, the farm is in a high lev­el envi­ron­men­tal scheme.